One-on-One … Service You Can Count On
Boutique. Curated. Concierge. Trendy words used today to capture a higher standard of customer care, focused on your specific needs. That's exactly what we have been doing at Blais Insurance for nearly 115 years. If you are not pleased with your "big box" experience, come see for yourself what it feels like when your insurance agent's interests revolve around yours.


Auto Insurance
Since we can shop among many different insurance companies, our experienced insurance agents often will find you better rates with even better coverage.
Homeowners Insurance
Your home is probably one of the largest investments you will ever make. Therefore, it is essential to make sure it has adequate insurance.

Business Insurance
Your business may require more flexible policies that allow you to "mix and match" coverages. Commercial Package Policies are designed for larger operations. 

Wedding Insurance
Your special event deserves an enhanced level of protection. We will work with you to create a customized insurance plan designed specifically for your needs.
Blais Insurance, Trusted Choice 2023
401-725-0070
One Walker Street
Lincoln, RI 02865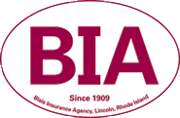 Office Hours:
Monday-Friday
9AM to 5PM
Closed Saturday