Blais Insurance is a firm of proven professionals and caring and conscientious people; the kind of people you can depend on.
Our primary objectives are:
To be honest and fair in all our dealings.
To be interested in people and their problems.
To treat the client's needs as if they were our own.
We are committed to a high standard of excellence in all that we do, and to establishing a firm relationship of mutual trust and service with each of our clients.

As a Trusted Choice® agency, Blais Insurance is dedicated to you and is committed to treating you as a person, not a policy. All Trusted Choice® agencies agree to adhere to a Pledge of Performance, designed to assure quality service that enables them to offer you competitive pricing, a broad choice of products and valuable advocacy.
The History of Our Family Business
"If you take care of people, then the business will take care of itself."
– Leo A. Blais, Founder
Blais Insurance was founded in 1909 by Leo A. Blais in the living room of his parent's home and thereafter, operated for almost fifty years in the former Oak Hall Building on Main Street in Pawtucket, RI. Upon the patriarch's death in 1964, the agency was passed to his four children: Leo P., Madeline, Richard, and Robert.
The four operated the agency for the next twenty years and relocated the agency to its present home in the former family homestead in Lincoln in the early 1960's. The current location has a storied history dating back hundreds of years, having served as a tavern, as a home for members of the Sayles family, as the Blais family home, and ultimately an insurance agency for the past sixty years.
Leo P. Blais, who served as president of Blais Insurance upon his father's passing from 1964 to 1984, recruited his oldest son, Michael, to return from an established career in California to help run the agency. Michael accepted and led Blais Insurance for the next thirty years.
Always looking forward, Michael recruited his younger brother, Ned to join him in running the business in 1999. Ned Blais, a practicing attorney, transitioned from the practice of law to insurance to keep the business in the Blais family.
Blais Insurance turned 100 years old in 2009, representing a significant milestone not attained by many small businesses. The agency's centennial also marked another milestone. Ned Blais became President, succeeding his retiring brother Michael.
Ned is joined by an experienced team of caring insurance professionals and customer service representatives who are dedicated to handling the needs of their clients and are also fluent in Portuguese as well as Spanish.  Now into our 114th year of service to the Northern Rhode Island community, we are proud to continue our family's legacy of service.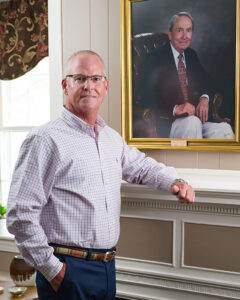 "I believe my grandfather would be proud of what has become… from what he started 115 years ago."

– Ned Blais, President
401-725-0070
One Walker Street
Lincoln, RI 02865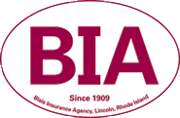 Office Hours:
Monday-Friday
9AM to 5PM
Closed Saturday