Its how you keep your promise
Many people make the mistake of thinking that life insurance is too expensive – they believe that life insurance costs a lot more than it actually does. Younger people, who often qualify for the best rates, overestimate the cost, and so their family goes without this protection.
Often for under $10.00/month – little more than the cost of a latte – you could easily fit life insurance into your family's budget. This coverage could provide tens of thousands of dollars to help with your family's bills – the mortgage, health care, food and medicines, as well as other necessities. 
What life insurance buys for your family is invaluable – the promise of a better financial future for those left behind. Life insurance, it's how you keep your promise.
401-725-0070
One Walker Street
Lincoln, RI 02865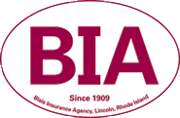 Office Hours:
Monday-Friday
9AM to 5PM
Closed Saturday