Today's business owners need to work with an agent who they can count on to advise them on how to best protect their business operations.
At Blais Insurance, we are devoted to defining your insurance needs and suggesting a program tailored to your needs at the most affordable rates available to us.
Included Coverage:
Equipment Breakdown
Commercial General Liability
Fire Legal Liability
Building
Business Personal Property
Outdoor Property
Business Income
Accounts Receivable
Money & Securities, Valuable Papers
Outdoor Signs
Extra Expense Fire Department Service Charge
Fire Department Service Charge
Optional Coverage:
Glass and Signs
Computer Property & Extra Expense
Employee Benefits Liability
Hired and Non-Owned Auto
Professional Liability
Employee Dishonesty
Equipment Breakdown
Spoilage/Loss of Refrigeration
Employers Hired & Non-Owned Auto
Professional Liability
Available Products
Business Owners Policy
Commercial Automobile Insurance
Commercial Property
Commercial Excess Liability
Surety Bonds
Workers' Compensation
Commercial Package Coverage
Many businesses require a more flexible policy that allows them to "mix and match" coverages. Commercial Package Policies are designed for larger retail, wholesale, industrial, contracting or service operations. The program features many optional coverages & endorsements, which packages many property & general liability coverages.
Coverage Highlights:
Off Premise Utility
Ordinance or Law
Property Off Premises coverage limit increased
Property in Transit coverage limit increased
Additional Coverages:
Employee Dishonesty
Salesperson's Samples
Money and Securities
401-725-0070
One Walker Street
Lincoln, RI 02865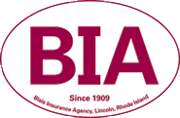 Office Hours:
Monday-Friday
9AM to 5PM
Closed Saturday