By: Edward L. Blais, JD, CIC, CPIA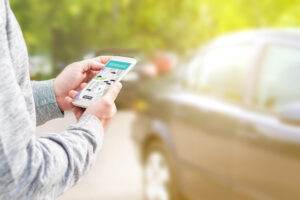 Due to the rising costs of tuition and personal expenditures, younger generations have turned to unique opportunities for earning cash such as driving for ride-sharing companies. While a student's willingness to contribute should be applauded, Blais Insurance urges parents to have a serious conversation with their college-bound student regarding the insurance implications of such an endeavor.    
When parents hear their children have landed a job to help pay for books, they might imagine a traditional part-time job in retail or hospitality. However, thanks to advances in smartphone technology, students lucky enough to have a car are more likely working for Uber or Lyft. According to Fortune, there were nearly 12,000 college students driving for Uber alone when the platform was still growing. Since then, ride-sharing companies have increased their marketing efforts to convince the public that driving with them is the "perfect job" for college students.
Those trends have been concerning for professionals in the insurance industry. This is in large part because insurance experts understand that the more time motorists spend on the road, the more likely they are to be in an accident. Other factors that put students at higher risks for an accident is their inexperience driving during peak travel hours — which ride-sharing companies incentivize.
Parents are often unaware that their kids are driving for ride-sharing companies, as their involvement in the sign-up process is not necessary. Over the course of several months, however, some families in Rhode Island may learn that an accident was not covered by their insurance policy because the driver was using their vehicle for a business purpose. Although ride-sharing platforms provide some form of general liability insurance, young drivers may not understand all the insurance nuances. Oftentimes, some may forgo telling their parents about their job since they falsely believe they are protected under every scenario.
Late last year, I wrote an article about this very topic and the specific scenarios where gaps in coverage may exist. That information is still applicable.
With auto insurance claims easily exceeding thousands of dollars, Blais Insurance wants to make sure your family is completely protected in the event of an accident. As your kids head off to college, we encourage policyholders to have an honest conversation with them about ride-sharing activities and its implications. For more information, speak with one of our agents at 401-725-0070 and we will work with you to develop a customized auto insurance package.